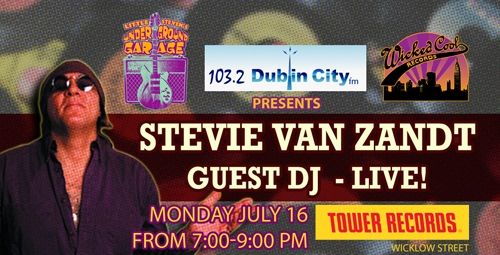 You can get wristbands for this event in Tower Records Wicklow St on the following days:
Friday 13th at 9am - max 50 wristbands
Monday 16th at 1pm - max 50 wristbands
This is a first come, first served basis. We are giving one wristband per person only.
We are running a competition on our facebook page to win 25 pairs of passes. To enter
click here.